9.625" Atom Bomber - Travel Lodge Graphic - Splatter Dye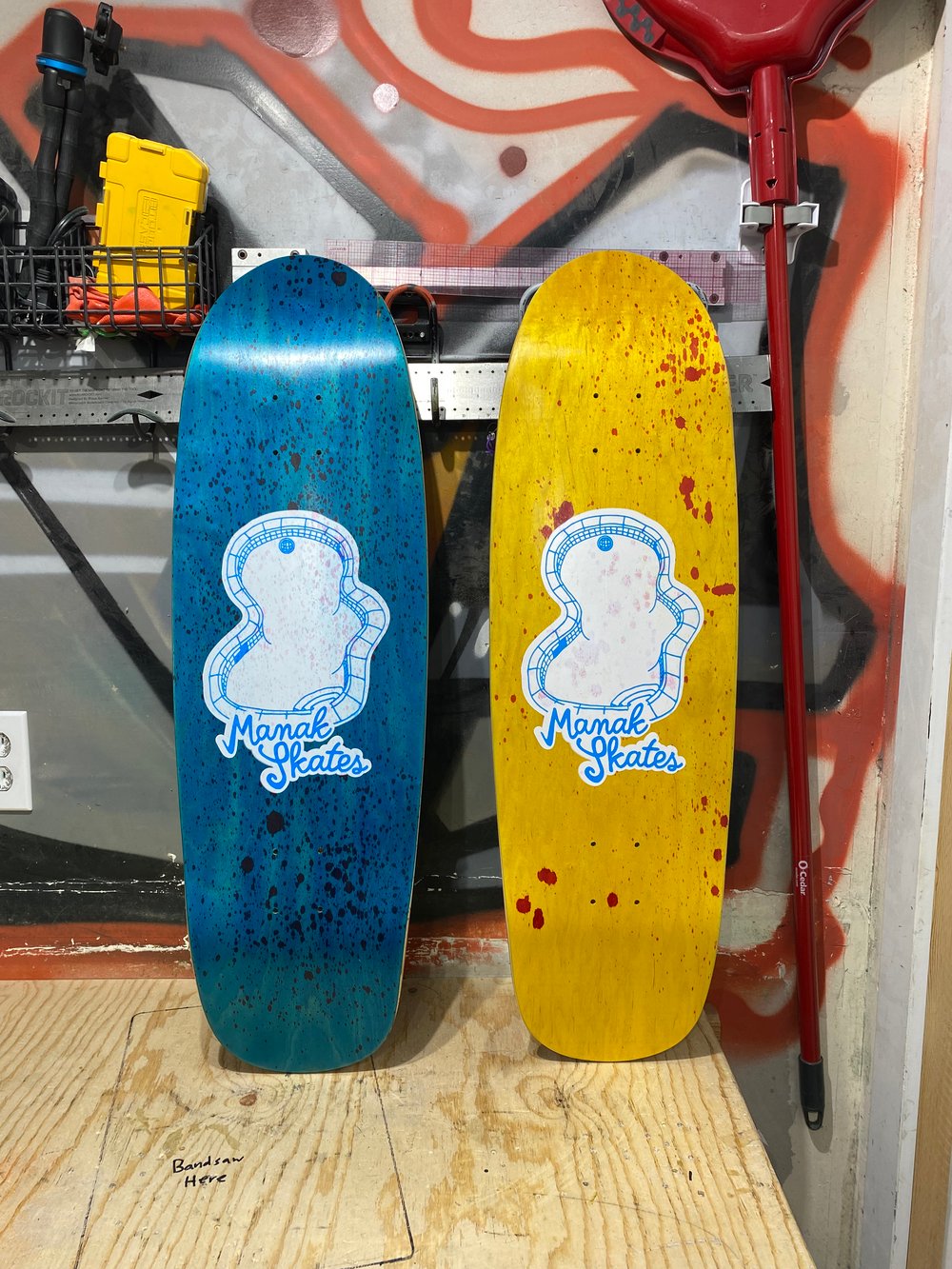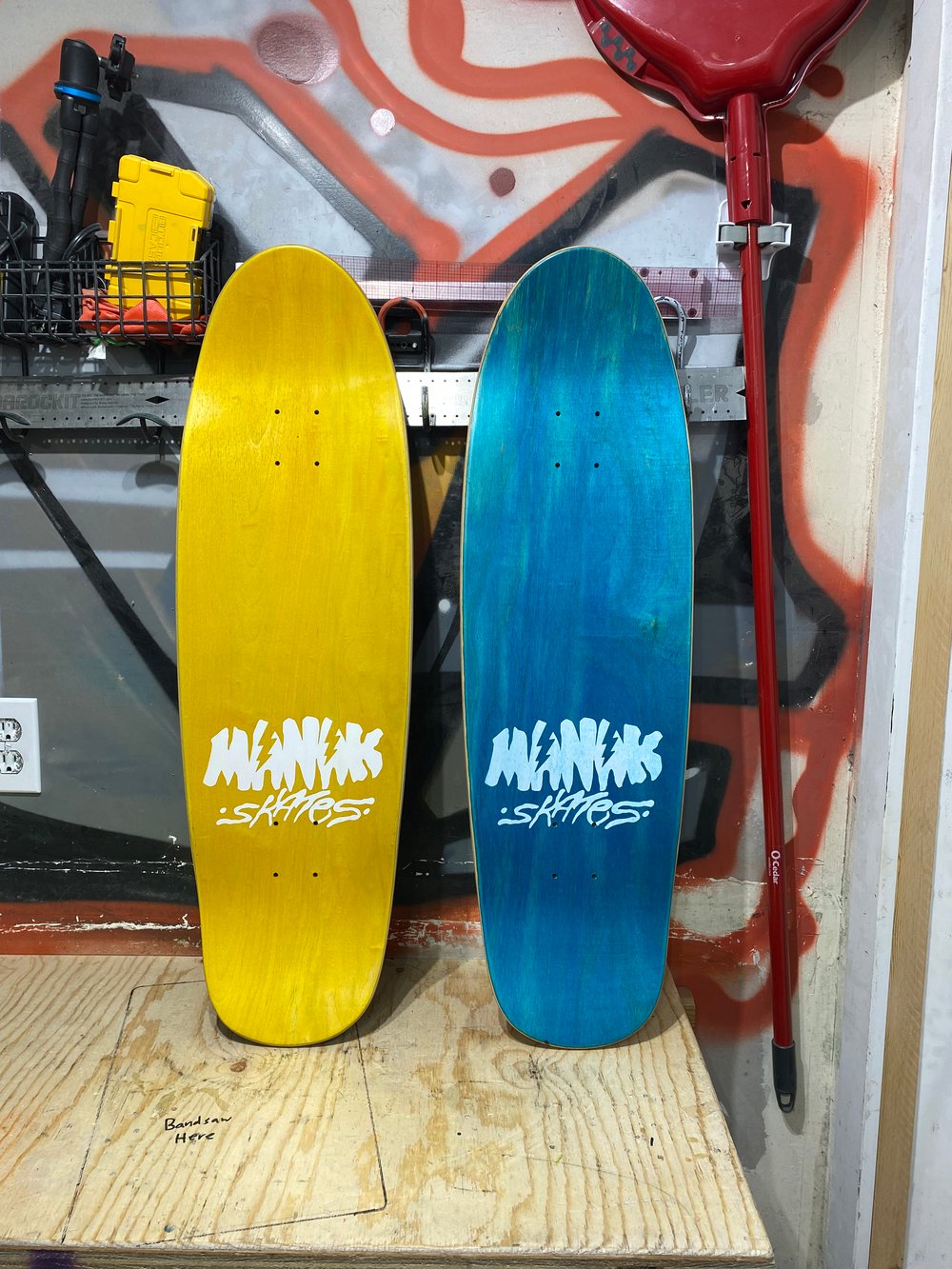 9.625" wide (9.25" over front truck, 8.75" over back truck), 32" long, 6.5" nose, 6.5" tail, 15" wheelbase. The Atom Bomber ollies like a street deck due to it's compact length yet charges like a pool deck with the longer wheelbase. It's an ATV, get weird!
Two colored veneer, splatter dye accents, screen print top and bottom. Medium/Heavy concave. 2 made.
All decks are hand glued, cold pressed, shaped, painted, screen-printed, glossed, and shrink wrapped one at a time by the Manak family in our backyard in San Jose, Ca. We only use the finest North American Hard Rock Maple. We add extra press time and cure times to make a higher quality, better performing deck. Hand-glued leads to a stiffer, longer-lasting board with everlasting pop. In most cases, our boards will last much longer than a factory-made deck. Low tech, no tech! 🤙
Yellow Belly

Blue Belly

Sold out